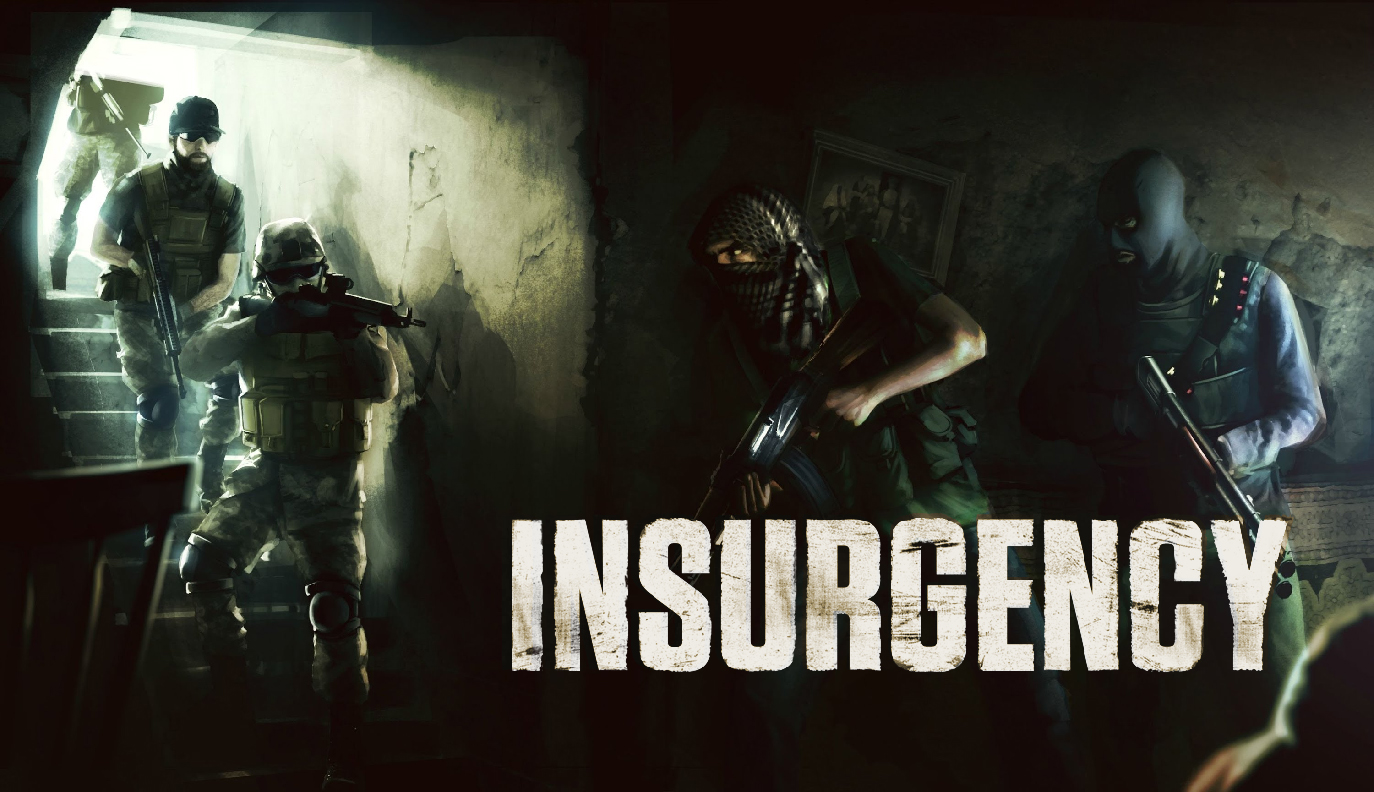 Genre:
Taktikshooter
Altersfreigabe:
FSK 16
Entwickler und Publisher:
New World Interactive
Plattformen:
Windows, OSX, SteamOS + Linux
Software:
Steam
Multiplayer:
ja
Singleplayer:
ja, aber nur gegen bots - keine Story
Erscheinungsdatum:
22. Jan 2014
Beschreibung
In Insurgency spielt Ihr in engen Straßen in intensiven Kämpfen um den Sieg zwischen Regulären US Truppen gegen Aufständische (Insurgents) in arabischen Städten oder Kampfgebieten. Das Überleben des Teams hängt vom Teamplay ab, in dem missionskritische Ziele eingenommen und feindliche Nachschubslager zerstört werden müssen. Das ganze kann im Coop oder im Multiplayer passieren.
Es stehen sich immer die zwei Teams gegenüber und im Coop spielt man gemeinsam gegen Bots, die die andere Seite verkörpern oder im echten Multiplayer, wo alle durch Spieler representiert werden.
Es gibt 8 verschiedene Klassen die unterschiedliche Waffen haben. Diese Klassen sind je nach Gamemode vordefiniert und man kann beim Einstieg in das Game eine wählen. Wer zuerst kommt mahlt zuerst. Am eigenen Charakter hängt nichts dran, sondern das Spiel macht einen zu einer Klasse. Es gibt keine Möglichkeit durch Erfahrung bessere Waffen zu bekommen. Das heißt für alle gelten immer die gleichen bedingungen. Im Spiel selber gibt es eine durch das Spiel vorgegebene Menge an Ausrüstungspunkten, die man beliebig im Rahmen der gewählten Klasse verteilen kann. Das gilt für andere Waffen genauso wie für Upgrades wie Visire, Schutzkleidung, Handgranaten als auch für Waffenupgrades wie Granatenwerfer oder Handgriffe.
Insgesamt gibt es:
>40 Waffen
16 Karten
10 Spielmodes
8 Klassen
Für mich eines der besten Taktikshooter, die es gibt. Sehr realistisch, Run and Gun ist nahezu immer tötlich für den Runner. Im Teamplay kommt man viel besser vorwärts und es gibt keine typischen CoD-Kiddies.
Screenshots
Videos
The post was edited 2 times, last by Protheus: Tabs eingefügt ().